Fat Transfer to Face San Diego
Fat Transfer to Face in San Diego CA
Example of Fat Transfer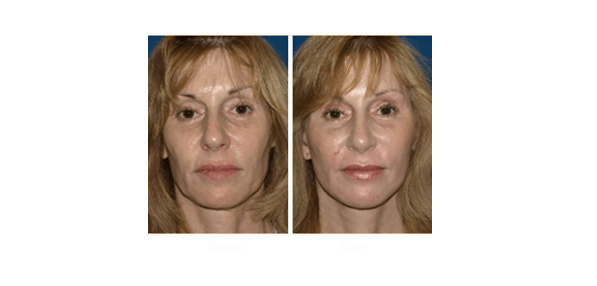 Patient had fat transfer to cheeks, sub malar hollows, lips, smile lines. Note increased fullness of face.
View More Photos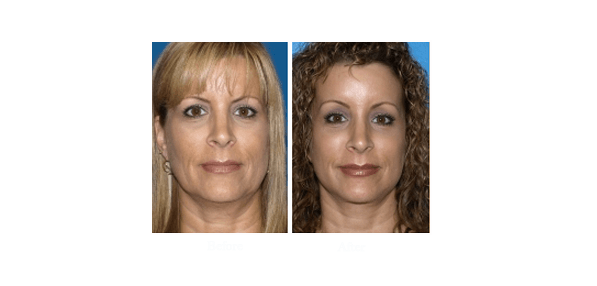 Fat transfer to cheeks, lower lids, jaw line
View More Photos
Fat transfer in our San Diego practice is generally performed with a gentle "twilight" anesthesia in our AAAHC accredited surgical suite. Patients may also choose local anesthesia with oral sedation for this minimally invasive procedure. Following administration of tumescent anesthesia to the fat harvest site, the fat is gently harvested using micro cannulas. The fat is processed to remove impurities, and then carefully injected into the areas of concern. There is minimal to no pain after fat grafting, and a majority of swelling resolves within one week, allowing a return to activities.
Any cosmetic procedure will have some risk, and common risks with fat transfer include swelling, bruising, and inadequate correction. Lumpiness of transferred fat is also a possibility, however this is minimized with proper technique and use of micro cannulas. Rare nodules may be treated with cortisone or excised. Patients should be aware that transferred fat can be expected to behave as it would in its original location, and unanticipated weight gain or weight loss may be reflected in the transferred fat.
A majority of transplanted fat is expected to survive and become permanent, effectively increasing the volume of the cheeks, lips, temples and remainder of areas affected by aging and fat loss. The key to successful fat transfer is the use of specially designed micro cannulas, which transfer small parcels of fat that are more likely to survive. The harvested fat must also be carefully cleansed prior to injection. Fat transfer is always accompanied by some degree of swelling, however within one week appearance is generally quite pleasing. Complete resolution of swelling may take four to six weeks, however this process is gradual and generally not noticeable to others. There can be some fluctuation of fat volume in ensuing months, as the viable fat revascularizes. At six months, retained facial volume is considered permanent.
For Fat Transfer in San Diego or La Jolla California contact Dr. Roy David today at 858.658.0595.