More Men Opting for Liquid Facelift
By: RoyDavid March 30, 2015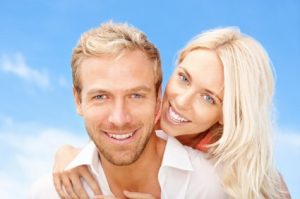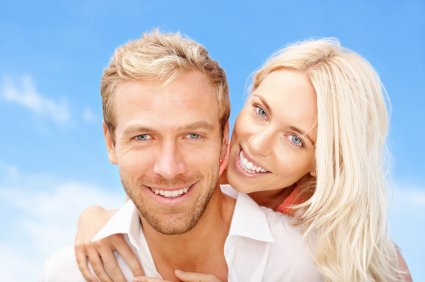 Since the recession of 2008 hit there has been a significant surge in Men having cosmetic procedures.  Many men have found the work environment to be very competitive and they want to look as young as they feel.
Dr. Roy David a facial plastic surgeon in San Diego has seen a surge in hair transplant procedures and also the liquid facelift for men.  Dr. David says, "the bottom line is, men want to look and feel their best, and these procedures can help give them the confidence they need".
The number of botox procedures performed on men from 2010-2013 has increased by 310%.  The most popular procedures that men undergo are, facial fillers (liquid facelift), hair restoration, laser hair removal, pectoral implants, male breast reduction, and rhinoplasty.
Dr. David says, "its exciting to see men embracing these procedures, for many these procedures are life changing.  To go from a tired or angry look to a fresh and rejuvenated younger version of themselves is exciting".
To learn more about the liquid facelift visit our website at https://sandiegoface.com/liquid-facelift-san-diego/
« Spring Skincare Recommendations | How to Choose the Best Facelift Plastic Surgeon »
Categories: Injectable Fillers
Spring Skincare Recommendations
By: RoyDavid March 24, 2015
Skin Care Tips For Spring
As we say goodbye to winter it is time to start to think about warmer weather skincare. It is important to change your skincare regimen.
In Southern California we are already experiencing summer like conditions, as the weather gets warmer your skincare products should get lighter. Many of us moisturize daily which is great, as the weather warms up switch out that heavier moisturizer for a lighter one. Many of our clients have sensitive skin issues, this is the perfect time of year to have a skin peel done and start exfoliating regularly. Sensitive skin is less affected in the Spring time conditions.
Start introducing exfoliation to your weekly routine, exfoliate at least a couple times per week. This will help remove dead skin cells and allow the healthy ones to shine through. Use a gentle exfoliator every couple of days followed by moisturizer.
How Often Should I Moisturize?
For best results try and moisturize first thing in the morning right after showering, this will help lock in moisture and keep your skin hydrated. Prior to bed moisturize again your skin will thank you in the morning.
When Should I Use Sunscreen?
Daily use of sunscreen is a must, it will help protect your skin from harmful UV rays but also prevent premature aging. You should apply a daily sunscreen every morning after your moisturizing routine. Look for a light weight non-greasy formula for the best protection and make sure to cover your neck and ears!
If you would like to get your skin looking great this Spring visit our medspa today!
« Is A Spa or Medspa Right for You? | More Men Opting for Liquid Facelift »
Categories: Uncategorized
Is A Spa or Medspa Right for You?
By: RoyDavid March 19, 2015
A traditional spa is geared toward making you look and feel better for a few hours, a day, or the duration of a manicure. In many cases you are paying for the experience of the treatment and not necessarily any long term result. In contrast, a medical spa is focused on treatments that provide longer term anti-aging and body contouring results.
Dr Roy David San Diego Facial Plastic Surgeon
We all know what a spa is- after all we visit them at high end hotels while on vacation or buy our spouses relaxation packages for their birthday. A spa is typically a relaxing environment where one luxuriates in massages, pampering facials, nail treatments, and body wraps. A spa is a place you go to look and feel good. So how is this different from a "medical spa?"
A traditional spa is geared toward making you look and feel better for a few hours, a day, or the duration of a manicure. In many cases you are paying for the experience of the treatment and not necessarily any long term result. In contrast, a medical spa is focused on treatments that provide longer term anti-aging and body contouring results. Medical spas can be considered a middle ground between traditional spas and cosmetic surgical procedures such as facelifts and liposuction.
A typical medical spa will employ estheticians or nurses who provide medical grade facials. These facials go beyond skin massage and moisturization to include services like microdermabrasion, microneedling and medium grade chemical peels. Microdermabrasion achieves long term skin health by penetrating the skin to stimulate collagen production which leads to tightening and improved texture. Chemical peels with a downtime of one to four days provide significant exfoliation, improving or erasing brown spots and allowing skin care products to more effectively. By law, medical spas must be under the supervision of a physician, and are therefore able to dispense medical grade skin care products.
Retin- A or tretinoin is a form of vitamin A and is the only skin treatment product that has been scientifically proven- without a doubt-to improve skin appearance and health. However, Retin A is a prescription strength product that you will not find on department store shelves or at a typical spa. What you will find is dozens if not hundreds of lotions containing enticing ingredients such as growth factors, stem cells, hyaluronic acid, and various extracts. In many cases these products may be no more effective than a basic moisturizer- and no more long lasting. A qualified medical esthetician in a supervised medical spa can start her clients on a supervised Retin- A treatment plan that can form the foundation of any skin care routine.
In addition to advanced skin care, medical spas generally provide injectable fillers and wrinkle relaxers such as Botox, Xeomin, and Dysport. These services are provided by the supervising doctor or by specially trained nurses under the doctor's supervision. Injectable fillers are too numerous to completely name but include staples such Restylane and Juvederm and more recent additions such as the long lasting Voluma. These work by replacing lost volume in the face: a main culprit in aging that leads to hollowness and loose skin. In the right patient, proper use of fillers can sometimes give a better result than an actual facelift, and choosing the right medical spa is critical to a great result. Results from fillers can last one to two years or longer. Wrinkle relaxers such as Botox prevent the habitual formation of creases and lines in our forehead and around the eyes, possibly leading to less lasting lines as we age.
Most medical spas are also "laser spas" in that various light and sound based devices have revolutionized the skin care and anti-aging industries. Laser hair removal has become the treatment of choice for lastingly smooth skin and can be remarkably quick and painless with modern devices such as the Lightsheer Duet. Radiofrequency devices such as Exilis and Infini can tighten skin in the face and neck and improve acne scars. Fractional laser treatments such as Active FX eliminate brown spots, fine lines, and tighten skin. Ultrasound devices such as the revolutionary Ultherapy penetrate to the level of the SMAS (the layer that is tightened during a facelift) to lift the jowls and neck.
A more and more common aspect of modern medical spas is noninvasive body sculpting. Devices such as Exilis, Vanquish, and CoolSculpting destroy fat cells using heating or cooling without a need for liposuction or downtime. Love handles and tummy pooches can be flattened while watching a movie or checking your email.
So in summary, a medical spa is quite different from a typical resort spa. A physician must be charge to supervise the medical grade treatments and lasers involved, and clients should expect longer lasting or lasting results. Treatments may involve some amount of downtime or recovery and should be fully understood prior to beginning. Potential clients should seek reputable spas that are affiliated with physicians from one of the core specialties addressing cosmetic concerns: Facial Plastic Surgery, Plastic Surgery, and Dermatology.
Dr. Roy David is a double board certified Facial Plastic Surgeon in practice since 2003, and medical director for the Roy David MD, Cosmetic Surgery & Medical Spa medical spa.
« Septorhinoplasty | Spring Skincare Recommendations »
Categories: Uncategorized