Dr. Roy David a San Diego Plastic Surgeon Seeing Large Increase in Facial Filler Procedures
By: scott March 31, 2017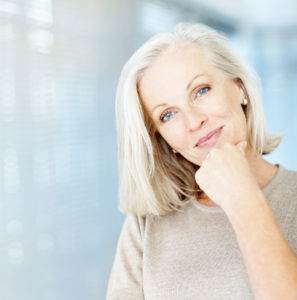 Hate the lines in your face, but fear surgery? Facial fillers could be the answer. A variety of modern fillers are producing natural, attractive results, with non-invasive treatments.
More and more men and women are choosing facial fillers. The newest treatments give the face more volume, while reducing fine lines and wrinkles. The procedures are quick, simple and effective.
Delay the Need for a Facelift for a Decade
People want to look younger, but they prefer techniques that are less invasive. An article on the American Academy of Facial Plastic and Reconstructive Surgery website, the number of adults getting cosmetic work done increased 45 percent in recent years. And more than 75 percent of the procedures in 2010 were nonsurgical.
Experienced cosmetic surgeons are seeing impressive results with modern facial fillers. With regular treatments, patients can put off a traditional facelift for 10 years or more.
Here is a look at 4 ways that facial fillers make you look younger without surgery.
#1. Add Volume to Your Cheeks
By restoring lost volume, facial fillers can make your cheeks look more balanced and in proportion. The result is a healthy, youthful look.
When your cheeks have less volume, you look older. Your face can look gaunt and drawn. Fillers in your cheeks give your entire face a lift.
#2. Plump Up Your Lips
Your lips tend to get thinner as you age, making you look older. Lip injections using Modern fillers produce a soft and natural look that gives you a younger appearance. The effects are subtle, unlike earlier fillers used two decades ago.
#3. Get Rid of Circles Under Your Eyes
Dark circles age a person quickly, and it usually takes more than a good night's sleep to get rid of them. Modern facial fillers are thin, perfect for the delicate tissue around your eyes. They can plump up the hollow look, giving the area a bright, firm appearance.
#4. Reduce Wrinkles
Fillers do a good job on lines that develop from loss of volume and the effects of gravity, like lines between the mouth and nose. Fillers aren't suitable for lines made by facial movement, like those between the eyes. Botox works best on those.
The Upside and Downside of Facial Fillers
Facial fillers can make an immediate difference, giving you a more youthful, vibrant and healthy look. But they aren't magic bullets. It's important to realize that the effects are temporary. In most cases, they last 6 to 12 months.
After the injection, most people show a limited amount of bruising and swelling. A few patients experience an allergic reaction.
Fillers make a subtle, but definite improvement in your look, reducing lines and adding lost volume. But if the sag is too much, the effect will be limited.
The work needs to be done by a skilled surgeon, even though isn't invasive. He understands how much to use and where to inject it to give your face a natural, youthful look. If it's done wrong, the parts of your face can look out of proportion to each other, your profile will be off and people will notice problems with your facial contours.
Work with an Experienced Cosmetic Surgeon
Patients choose Roy David, M.D., because he has the experience and skill to produce natural results. They appreciate his emphasis on one-on-one consultation and open communication.
Dr. David's goal is to meet the specific expectations of each patient. He really listens to patients to find out what they want to achieve. He lets them know what types of outcomes they can realistically expect and what happens during a treatment.
Dr. David has a reputation for using advanced technology to produce the best results possible. For example, his clinic is equipped with state-of-the-art computer imaging technology that lets patients see how they might appear after treatment.
Dr. David handles a variety of cosmetic procedures, both surgical and nonsurgical, including:
Fillers and injectables like Juvederm and Botox
Hair Transplant
Laser resurfacing
Chemical peels
Facelifts
Rhinoplasty
Eyelid surgery
Ear reshaping
To produce natural, youthful results, experience and training count. That's why patients choose Dr. David, who has served the local community for over a decade. He completed the elite Fellowship in Facial Plastic Surgery through the AAFPRS, and is double-board certified:
American Boar of Facial Plastic and Reconstructive Surgery
American Board of Otolaryngology-Head and Neck Surgery
Interested in how facial fillers can help you achieve the look you want? Call the La Jolla Center for Facial Plastic Surgery today to set up a consultation with Dr. Roy David.
« Facial Fillers, the New Trend in Cosmetic Surgery Centers | Mommy Makeover Is More Than Just Breast Work and Tummy Tuck »
Categories: facial rejuvenation Injectable Fillers
Facial Fillers, the New Trend in Cosmetic Surgery Centers
By: scott February 03, 2017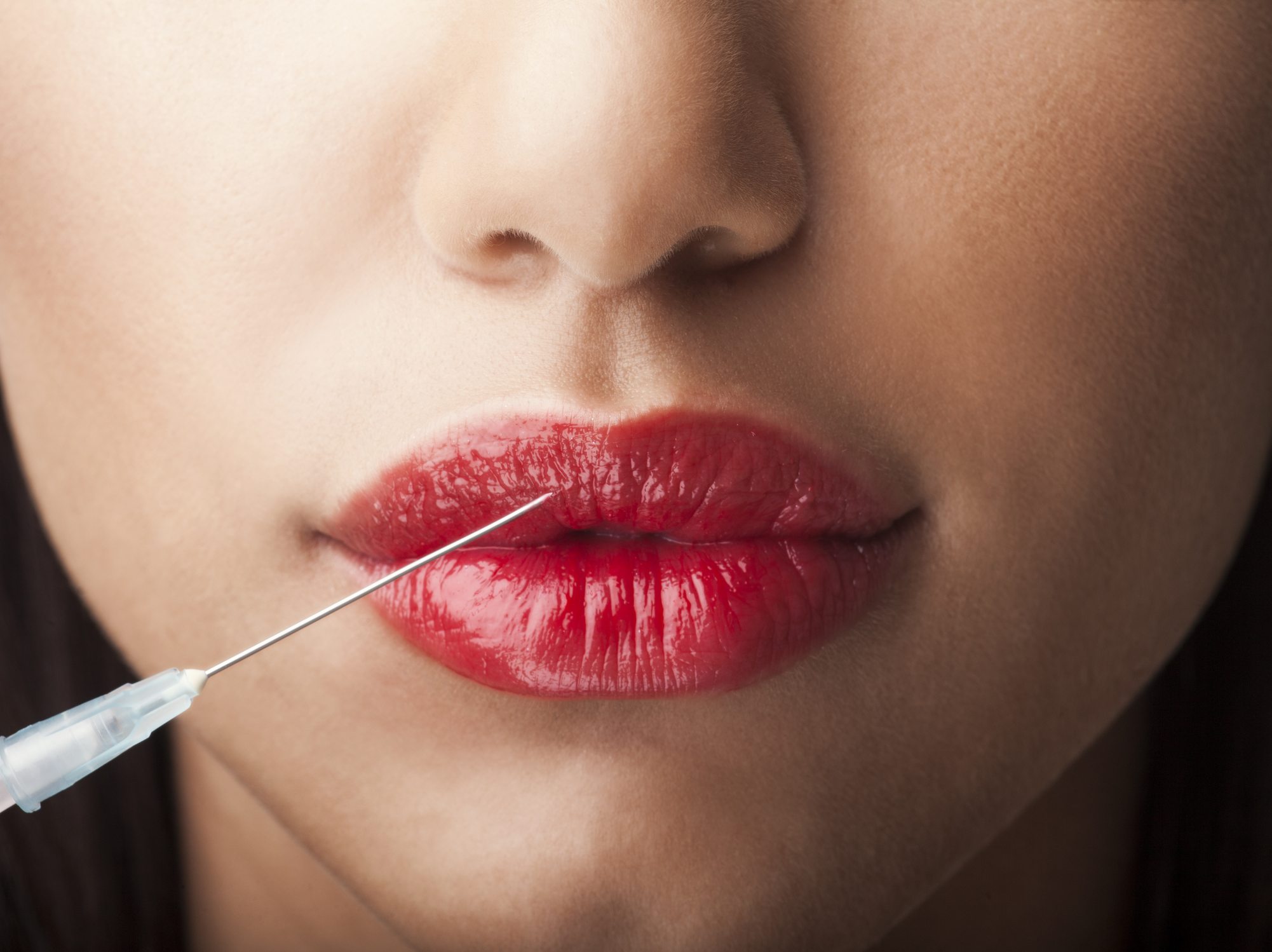 Injectable fillers have come a long way over the last two decades. This nonsurgical method is a favorite for improving the look of lines, wrinkles and the loss of volume on the face. The newest methods are quick, long lasting and offer virtually immediate results.
The Benefits of Hyaluronic Acid Fillers
Dr. Roy David, facial plastic surgeon in San Diego, points out that the newest hyaluronic acid fillers can last a year and even longer, without fear of allergic reactions. This is a major improvement over older collagen injectables, which usually lasted less that five months and often caused skin allergies.
Hyaluronic acid fillers, called HA, are available under the names Restylane, Voluma, Juvederm, Perlane and Belotero. HA is a substance found naturally in a person's skin, but the level goes down with age. The synthetic HA available to cosmetic surgeons is a safe way to increase the level, making women and men look younger and more radiant.
Specific Fillers for Different Results
The newest injectables come in a range of options, suitable for specific skin problems. In the past, doctors had just one or two choices. But now manufacturers make more potent fillers for difficult skin situations and lighter ones to use for surface conditions.
Cosmetic surgeons inject stronger fillers deeper into the skin. This is effective for adding volume, especially around areas like the cheekbones, or where creases are especially deep. Lighter injectables work well for fine lines, acne scars and crow's feet.
As an example, the most frustrating problems for people as they age are facial wrinkles and folds, especially those that run from the nose to the ends of the mouth. Whether intermediate to advanced in severity, they add years to the face. Today a cosmetic surgeon can choose Restylane Lyft, a true injectable, or Sculptra, which stimulates your body's own collagen production. Both can make a major difference, reducing the lines significantly.
Cosmetic physicians with years of experience know how to choose the right filler for your specific skin needs. Major brands have entire families of fillers. For example, there is Restylane Silk, Resylane Lyft, Restylane L, Resylane Refyne and Restylane Defyne. Juvederm makes Ultra XC, Ultra plus XC and Voluma XC. Each filler is made to treat specific types of problems in aging and damaged skin.
Experience Shows!
Over the decade-plus that he has been serving the San Diego community, Roy David, M.D., has earned a reputation for one-on-one communication. Whether it is fillers or surgery, he makes sure that he understands each patient's desires and expectations with the treatment. He uses state-of-the-art computer imaging technology, which actually lets the patient become an active participant in the planning process.
Dr. David is known for his cutting edge techniques and for staying current on best practices, new products and new methods. The goal is always a natural looking enhancement.
Dr. David is double board certified:
American Board of Facial Plastic and Reconstructive Surgery
America of Otolaryngology-Head and Neck Surgery
He trained at the University of Pennsylvania Medical School, University of Illinois in Chicago and the renowned Rousso Facial Plastic Surgery Clinic in Birmingham. He currently teaches at the Department of Surgery at the University of California, San Diego, as a volunteer clinical instructor.
Call the office of Dr. Roy David today to find out how the new fillers can help you.
« Dr. Roy David Offers 5 Rhinoplasty Technique Options | Dr. Roy David a San Diego Plastic Surgeon Seeing Large Increase in Facial Filler Procedures »
Categories: facial rejuvenation
Look 10 Years Younger Without Surgery
By: RoyDavid December 28, 2015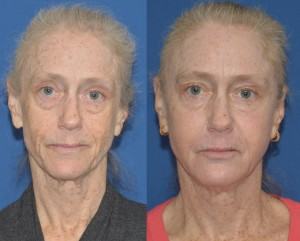 Medical knowledge about the facial area has advanced considerably over the past 10 to 20 years, and that has allowed facial plastic surgeons to administer rejuvenating procedures which do not necessarily involve surgery. Patients desiring a fuller and more youthful look to certain facial areas like the cheeks or lips, or patients wishing to have wrinkles and smile lines reduced, can now take advantage of these medical procedures which have been coined the "liquid facelift" because of the amazing results.
The rejuvenating power of facial fillers
Known as facial fillers, the substances used are injected at the site where enhancement is needed, and depending on the kind of treatment used, can have effects which last a years,  or they can even be permanent. Some of the most commonly used treatments are Voluma, Artefill, Radiesse, Sculptra, Juvederm, and Restylane, all of which are compatible with natural body functions.
As people age, subcutaneous fat is lost under the skin layers of the face, causing it to appear more shallow, and making the facial muscles more evident. This is why crow's feet and wrinkles become more pronounced, and since they are closer to the skin surface, they appear to become deeper as more sub-surface fat dissolves. Facial fillers serve to replace this lost fat, and restore the volume which prevailed during earlier years.
Some plastic surgeons have made it part of their practice to become expert in the knowledge and application of the various facial fillers available, and now specialize in treating patients who desire enhanced facial volume without having to resort to surgery. The facial filler procedure generally only involves injections at the various sites on the face requiring restoration, and sometimes a local numbing agent to avoid any discomfort for the patient. Since this is a far less invasive process than plastic surgery, it often requires little or no downtime for the patient, and is administered on an outpatient basis.
« The Non-Surgical Facelift That Really Works | Why You Should Choose a Plastic Surgeon Who Understands Asian Rhinoplasty »
Categories: facial rejuvenation
Non-Surgical Facial Rejuvenation Making a Real Splash this Summer!
By: RoyDavid August 10, 2015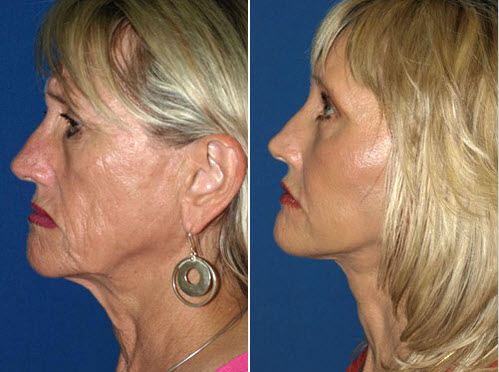 San Diego Facial Plastic Surgeon Dr. Roy David says non-surgical procedures making a real splash this summer.  Dr. David offers the liquid facelift as an alternative to surgery with fantastic results.  Facial Fillers have really become popular over the past couple of years as the injectables have really improved dramatically given long-lasting results without going under the knife.  The injectables today can soften and plump wrinkles or expression lines to create smooth flattering contours.
If you are simply looking to turn back the hands of time or just looking to freshen your look for a wedding, this procedure may be right for you.  Dr. David offers a number of facial fillers at his San Diego Medspa including Voluma™, which is made by Allergan. Voluma is a game changer as far as fillers are concerned.  Voluma is FDA approved and lasts up to two years, and is one of the most sought after facial rejuvenation procedures available today.
Dr. Roy David goes on to say, "at our San Diego Medspa we've spared no expense with offering the latest in non-surgical facial rejuvenation procedures.  The Liquid Facelift has become very popular as it has been widely shown on main-stream TV as a great alternative to surgery".  Dr. David offers a number of different facial fillers including minimally invasive facial fat transfer.  No one filler is right for everyone, each case is different and may require a different product or technique.
In addition to our facial rejuvenation line-up we now offer CoolSculpting, which simply freezes the fat and will soon be offered for reducing fat in the neck.  Dr. David goes on to say, "we are also offering CoolSculpting for the body with fantastic results, so from head to toe we can provide you with a great new look, without going under the knife".
Dr. David reports that another popular procedure he recommends to people looking to freshen their look is laser skin resurfacing.  Dr David says "the results from The Active FX are truly amazing, a real game changer, this procedure improves facial appearance by targeting the more superficial layers of the skin.  The lasers work by removing the outer layer of skin which includes the thickened and dead skin layers.  The laser light causes restructuring of collagen in the dermis or deeper layer of the skin.  It works great for eliminating scars from acne and other skin pockets and lines in the skin".
San Diego facial plastic surgeon Dr. Roy David is a member of the American Academy of Facial Plastic and Reconstructive Surgery, and specializes in plastic surgery exclusively of the Face, Nose, Eyes, Neck, and Scalp. He has been in practice in San Diego for over ten years, helping thousands of patients achieve their aesthetic goals.
« Coolsculpting Now Offered in San Diego | Dr. Roy David Discusses the One Hour Eyelift »
Categories: facial rejuvenation Uncategorized
Introducing the Latest Advancement in Skin Rejuvenation
By: RoyDavid May 12, 2015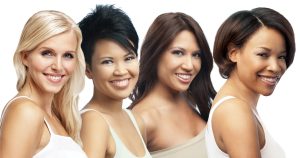 INFINI-PRP
*MICRONEEDLING
*TARGETED RADIOFREQUENCY
*AUTOLOGOUS (YOUR OWN) GROWTH FACTORS
What is Infini? Infini combines two of the most trusted and effective modalities in skin rejuvenation: microneedling and radiofrequency. Microneedling uses physical trauma to induce collagen synthesis in the skin, and radiofrequency uses heat to accomplish the same goal. Infini harnesses both technologies by focusing radiofrequency below the skin surface, in between the tips of the micro needles.  This results in improved tightness and texture, without the downtime of a laser peel or chemical peel.
What is PRP? Since its introduction as the "Vampire Facelift,"PRP or Platelet Rich Plasma has gained more and more credibility and popularity for its power to rejuvenate skin and support growth of tissues such as tendons and ligaments, and hair on the scalp. It is becoming a mainstay of the hair transplant procedure. PRP requires activation in order for the growth factors to start their healing cascade. This activation may be provided by microneedling. PRP is produced from a small amount of your own blood, which is processed to concentrate the growth factors and platelets at ten times their normal concentration.
THE PROCESS:
You will numb for approximately 30 minutes. During this time a small amount of serum will be drawn, processed, and centrifuged to extract platelet-rich plasma.
Infini-RF will gently penetrate the skin surface, and bipolar radiofrequency will safely and comfortably target your dermis, stimulating collagen synthesis and renewal, and tightening your skin.
PRP will be applied to your skin surface and gently injected below your skin surface. The microtrauma from the Infini treatment allows activation of growth factors in the PRP, further accelerating skin renewal and collagen synthesis.
You may experience mild redness that resolves within 24 hours.
THE RESULTS:
You can expect skin tightening with improved texture, approaching the results of a laser peel but without the downtime. Infini is also considered one of the BEST minimally invasive treatments for acne scars, and the addition of PRP may further enhances these results.
BEFORE AND AFTER :  To view more click here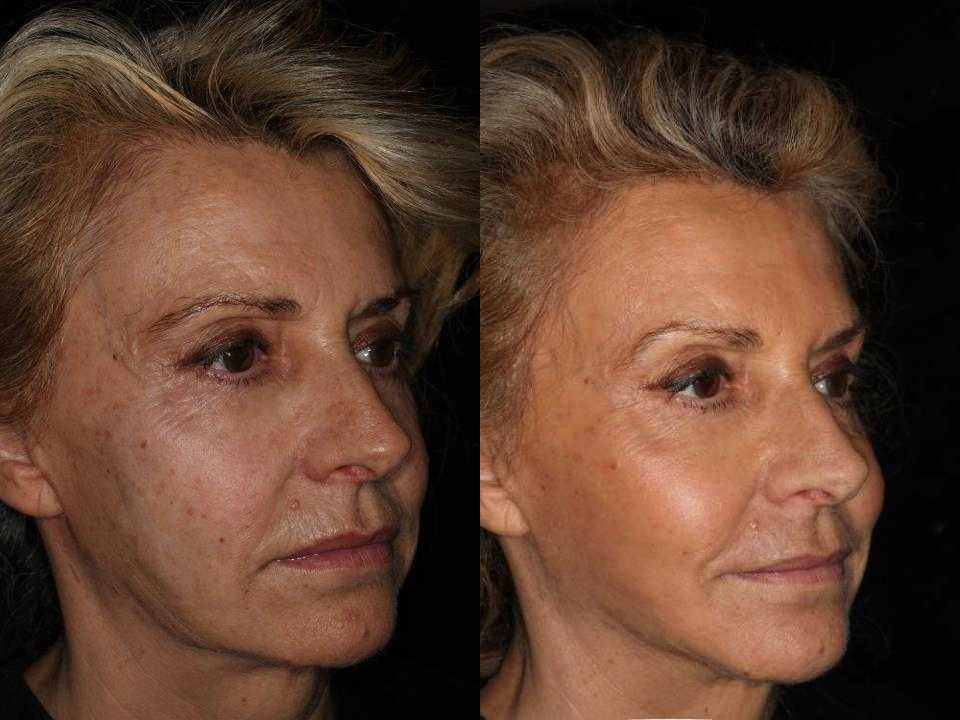 « Facial Fat Grafting Facelift offers Cost-Effective and Non-Invasive Solution to Facelift | Coolsculpting Now Offered in San Diego »
Categories: facial rejuvenation