Dr. Roy David a San Diego Plastic Surgeon Seeing Large Increase in Facial Filler Procedures
By: scott March 31, 2017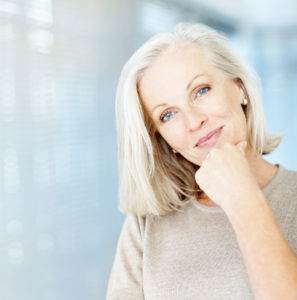 Hate the lines in your face, but fear surgery? Facial fillers could be the answer. A variety of modern fillers are producing natural, attractive results, with non-invasive treatments.
More and more men and women are choosing facial fillers. The newest treatments give the face more volume, while reducing fine lines and wrinkles. The procedures are quick, simple and effective.
Delay the Need for a Facelift for a Decade
People want to look younger, but they prefer techniques that are less invasive. An article on the American Academy of Facial Plastic and Reconstructive Surgery website, the number of adults getting cosmetic work done increased 45 percent in recent years. And more than 75 percent of the procedures in 2010 were nonsurgical.
Experienced cosmetic surgeons are seeing impressive results with modern facial fillers. With regular treatments, patients can put off a traditional facelift for 10 years or more.
Here is a look at 4 ways that facial fillers make you look younger without surgery.
#1. Add Volume to Your Cheeks
By restoring lost volume, facial fillers can make your cheeks look more balanced and in proportion. The result is a healthy, youthful look.
When your cheeks have less volume, you look older. Your face can look gaunt and drawn. Fillers in your cheeks give your entire face a lift.
#2. Plump Up Your Lips
Your lips tend to get thinner as you age, making you look older. Lip injections using Modern fillers produce a soft and natural look that gives you a younger appearance. The effects are subtle, unlike earlier fillers used two decades ago.
#3. Get Rid of Circles Under Your Eyes
Dark circles age a person quickly, and it usually takes more than a good night's sleep to get rid of them. Modern facial fillers are thin, perfect for the delicate tissue around your eyes. They can plump up the hollow look, giving the area a bright, firm appearance.
#4. Reduce Wrinkles
Fillers do a good job on lines that develop from loss of volume and the effects of gravity, like lines between the mouth and nose. Fillers aren't suitable for lines made by facial movement, like those between the eyes. Botox works best on those.
The Upside and Downside of Facial Fillers
Facial fillers can make an immediate difference, giving you a more youthful, vibrant and healthy look. But they aren't magic bullets. It's important to realize that the effects are temporary. In most cases, they last 6 to 12 months.
After the injection, most people show a limited amount of bruising and swelling. A few patients experience an allergic reaction.
Fillers make a subtle, but definite improvement in your look, reducing lines and adding lost volume. But if the sag is too much, the effect will be limited.
The work needs to be done by a skilled surgeon, even though isn't invasive. He understands how much to use and where to inject it to give your face a natural, youthful look. If it's done wrong, the parts of your face can look out of proportion to each other, your profile will be off and people will notice problems with your facial contours.
Work with an Experienced Cosmetic Surgeon
Patients choose Roy David, M.D., because he has the experience and skill to produce natural results. They appreciate his emphasis on one-on-one consultation and open communication.
Dr. David's goal is to meet the specific expectations of each patient. He really listens to patients to find out what they want to achieve. He lets them know what types of outcomes they can realistically expect and what happens during a treatment.
Dr. David has a reputation for using advanced technology to produce the best results possible. For example, his clinic is equipped with state-of-the-art computer imaging technology that lets patients see how they might appear after treatment.
Dr. David handles a variety of cosmetic procedures, both surgical and nonsurgical, including:
Fillers and injectables like Juvederm and Botox
Hair Transplant
Laser resurfacing
Chemical peels
Facelifts
Rhinoplasty
Eyelid surgery
Ear reshaping
To produce natural, youthful results, experience and training count. That's why patients choose Dr. David, who has served the local community for over a decade. He completed the elite Fellowship in Facial Plastic Surgery through the AAFPRS, and is double-board certified:
American Boar of Facial Plastic and Reconstructive Surgery
American Board of Otolaryngology-Head and Neck Surgery
Interested in how facial fillers can help you achieve the look you want? Call the La Jolla Center for Facial Plastic Surgery today to set up a consultation with Dr. Roy David.
« Facial Fillers, the New Trend in Cosmetic Surgery Centers | Mommy Makeover Is More Than Just Breast Work and Tummy Tuck »
Categories: facial rejuvenation Injectable Fillers
Facial Fillers Non-Surgical Aging Solutions
By: RoyDavid April 13, 2015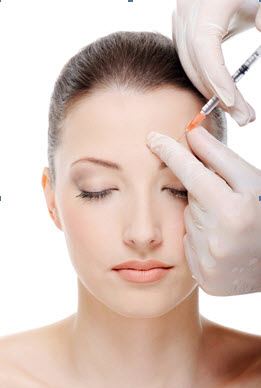 Non-Surgical Aging Solutions
Have you ever wondered what a non-surgical facelift really is?
Today, more than ever we are hearing the terms non-surgical facelift or liquid facelift.  Dr. Roy David, Double Board Certified Facial Plastic Surgeon in San Diego and Medical Director at La Jolla Aesthetic explains, "non-surgical facelift has become one of the more popular procedures we are now performing at our medical spa.  The procedure typically includes a program of botulinim toxin and dermal fillers to replace lost volume and manipulate muscle activity.  The treatment work on the pillars of the face to keep it lifted and the skin toned.  The ideal patients for this procedure are usually  in the age range of 30-50  with early volume loss and tissue laxity."
The liquid facelift can have long lasting results but does require maintenance every 6 months.
« How to Choose the Best Facelift Plastic Surgeon | Facial Fat Grafting Facelift offers Cost-Effective and Non-Invasive Solution to Facelift »
Categories: Injectable Fillers
More Men Opting for Liquid Facelift
By: RoyDavid March 30, 2015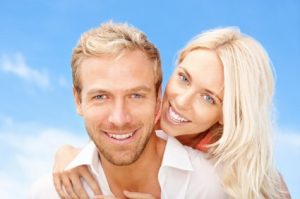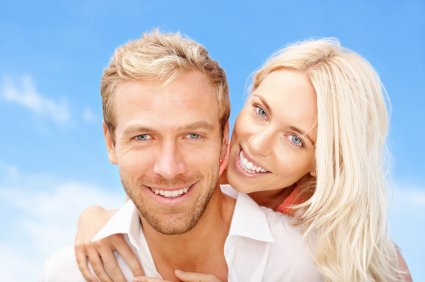 Since the recession of 2008 hit there has been a significant surge in Men having cosmetic procedures.  Many men have found the work environment to be very competitive and they want to look as young as they feel.
Dr. Roy David a facial plastic surgeon in San Diego has seen a surge in hair transplant procedures and also the liquid facelift for men.  Dr. David says, "the bottom line is, men want to look and feel their best, and these procedures can help give them the confidence they need".
The number of botox procedures performed on men from 2010-2013 has increased by 310%.  The most popular procedures that men undergo are, facial fillers (liquid facelift), hair restoration, laser hair removal, pectoral implants, male breast reduction, and rhinoplasty.
Dr. David says, "its exciting to see men embracing these procedures, for many these procedures are life changing.  To go from a tired or angry look to a fresh and rejuvenated younger version of themselves is exciting".
To learn more about the liquid facelift visit our website at https://sandiegoface.com/liquid-facelift-san-diego/
« Spring Skincare Recommendations | How to Choose the Best Facelift Plastic Surgeon »
Categories: Injectable Fillers
Voluma Long Lasting Filler
By: admin December 11, 2013
Our practice was among the first in San Diego to introduce Voluma, a new injectable filler from Allergan, makers of Botox. Voluma is FDA approved for 2 year duration of action and is possibly the best midfacial filler on the market. It is similar in structure to Juvederm and Restylane: Voluma is comprised of hyaluronic acid, a naturally-occuring substance in our skin. Hyaluronic acid or HA acts like a sponge under our skin, absorbing moisture and giving a healthy and youthful fullness to our tissue. It is the safest injectable filler substance, largely because it can be dissolved with an injectable enzyme in the event of any unwanted reaction.
What makes Voluma different, is that it is cross linked in a way that it provides a firmer, more viscous product. This gives it the ability to lift heavy tissue, such as the cheek fat pad, or droopy tissue below our cheekbones. This same cross linking also makes it harder to degrade, hence the previously unheard of two year duration. The only other volumizing product on the market to provide such a long duration of action is Sculptra, but Sculptra cannot provide the lifting strength of Voluma-or the immediate onset of action of Voluma (Sculptra results can take one to six months for full effect).
Our preliminary experience with this filler has been very positive and exciting for our patients. It appears we now have a safe, long-lasting filler with the plumping and lifting ability previously only seen with implants. Over the coming months, we expect to develop further uses for this versatile, long-lasting injectable filler at our La Jolla center.
« Is the Eyelid Lift being replaced? | Teenage Rhinoplasty »
Categories: Injectable Fillers Uncategorized