Dr. Roy David Offers 5 Rhinoplasty Technique Options
By: RoyDavid December 14, 2016
A natural looking nose is the goal of every rhinoplasty patient. The ideal is to correct imperfections and imbalances. "Producing a nose that fits a person's face and features is difficult, about equal art and science," according to Dr. Roy David, cosmetic surgeon in San Diego.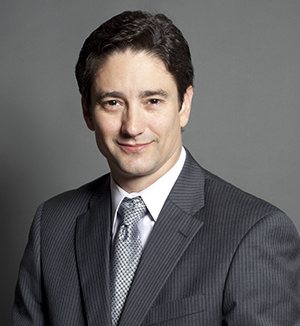 Dr Roy David San Diego Facial Plastic Surgeon;
A natural looking nose is the goal of every rhinoplasty patient. The ideal is to correct imperfections and imbalances. "Producing a nose that fits a person's face and features is difficult, about equal art and science," according to Dr. Roy David, cosmetic surgeon in San Diego.
Now there are 5 additional rhinoplasty techniques that are creating excellent results. These advances are giving experienced cosmetic surgeons new methods to draw on as they seek to produce the best nose for each patient. Here is a look at each, and how they are improving results.
Tip Grafting;
Character is in the tip, according to Dr. David. That's what makes this cutting edge method so exciting. The tip is enhanced by adding support in the center of the nose and with the use of grafts on the nostril arch.  This method gets rid of the plunging effect that can happen when people smile. The effect is aging and also reduces the look of a person's profile.
Folding And Suturing Cartilage in Place
Existing cartilage can be "folded" upon itself to make elements of the nose appear smaller while retaining intrinsic strength and long term results. This technique can be used on the tip as well as the middle part of the nose.
Extracorporeal Nasal Reconstruction
Prior to this method, all nose surgery involved working on the elements in place. This new technique lets the surgeon actually remove parts of the nose and work on them outside the patient's body. After the physician makes the corrections needed, the elements are put back into the nose.
The body handles this method well and the healing process is usually straightforward. This greatly expands options for the cosmetic surgeon.
Using Precision Power Tools
Power tools are transforming cosmetic surgery, especially in the field of rhinoplasty. They are replacing the traditional mallet and chisel. These precision devices are extremely accurate, allowing experienced surgeons to truly sculpt the bone.  These tools are especially helpful for humps on the nose and problems at the top of the nose where it meets the forehead.
Injecting Cartilage Paste
Contouring the nose is an essential part of successful rhinoplasty procedures. By using the new cartilage pastes, surgeons can correct deformities that are located deep in the substructure.  The doctor injects the patient's own cartilage, taken from another part of her body. It is transformed into a paste that can be molded to correct asymmetric and other problem areas.
Trust Your Nose to an Expert
Roy David, M.D., and his cosmetic surgery clinic have been serving the local San Diego and La Jolla communities for over a decade. He specializes in rhinoplasty and plastic surgery on the scalp, face, eyes and neck.
Dr. David is known for staying up to date with cutting edge techniques and best practices. To provide the most effective results possible, Dr. David feels it is essential to stay on top of the constantly advancing technology in the field of cosmetic surgery.  The doctor and his team take pride in working closely with each patient. The goal is to provide a nose that fits harmoniously with the rest of the face.  Dr. David has a reputation for really listening to each patient. He places great emphasis on attention to detail, from the planning stage through the actual surgery and healing process. He says it is the only way to ensure the nose you get is the one you want.
Dr. David is double-board certified:
American Board of Facial Plastic and Reconstructive Surgery
American Board of Otolaryngology-Head and Neck Surgery
During his long training, he was selected for the elite Fellowship in Facial Plastic Surgery overseen by the AAFPRS.
Call the team at Dr. Roy David's clinic today to schedule a consultation for your state-of-the-art rhinoplasty surgery.
« Do I Need a Septoplasty or Rhinoplasty? What's the Difference? | Facial Fillers, the New Trend in Cosmetic Surgery Centers »
Categories: Rhinoplasty
Do I Need a Septoplasty or Rhinoplasty? What's the Difference?
By: RoyDavid May 05, 2016
Having a "nose job" is one of the most popular facial surgeries. That's not surprising, considering the fact that the nose is front and center on your face. It also performs the essential task of controlling airflow and helping you to breathe.
"Nose job" is a broad term that refers to several types of medical procedures. The two major ones are septoplasty, which focuses on internal abnormalities, and rhinoplasty, which deals with the exterior of the nose and how it looks.
These are two that Dr. Roy David deals with on a regular basis. As he points out, the conditions behind them can often be related. In many situations, visible irregularities are closely tied to internal problems.
Which one do you need? That depends on what nasal irregularity you are trying to correct. Here is a look at the differences and similarities of the two procedures.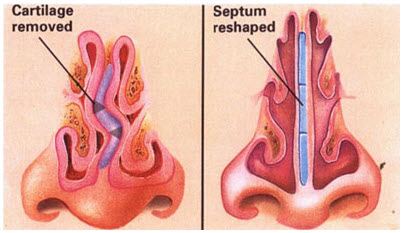 Septoplasty
The septum is what separates the two sides of your nose. It forms the two nasal cavities and also gives support to the structure of the nose. The septum plays a critical role in directing airflow and handling your breathing.
This piece of cartilage and thin bone is sometimes not straight, a condition called displaced or deviated. It is usually due to an injury or a birth defect.
The results are uncomfortable and can include:
Headaches
Constant nasal stuffiness
Snoring
Sleep apnea
Difficulty breathing
Some people with the condition never experience problems. For others, it causes constant discomfort and frustration. If you find it too difficult to function during the day and sleep at night, your doctor will probably recommend septoplasty, a surgical procedure that repairs the deviated septum.
During septoplasty surgery, Dr. David makes an incision in the nasal mucosa, the soft tissue that covers the septum and your nasal passages. The incision divides the mucosa from the cartilage and thin bone of the septum. He straightens it or removes some of the cartilage, then lays the mucosa back on the cartilage and bone. Sometimes he will insert a splint to hold it in place.
In most cases it is considered a necessary medical treatment and is covered by insurance.
If you don't like the look of your nose, the doctor can correct irregularities by doing a rhinoplasty. Patients want changes to their noses for a variety of reasons. It might be to get rid of a hump at the bridge, a ball at the tip, to make it flatter or wider or narrower. Every patient has a different set of preferences.
The nose is one of the most complex features on your face. A skilled plastic surgeon like Dr. David needs to consider the structure of your nose as well as its relationship to each of your other features when doing a rhinoplasty. The goal in all cases is to keep a natural look that fits in with the rest of your facial features.
For people who are self-conscious about their nose, this procedure can do wonders for their quality of life by boosting confidence. Experienced facial plastic surgeons like Dr. David make sure that communication and expectations are clear. For a successful surgery, it is essential that both physician and patient are on the same page about the desired look of the new nose.
This is a cosmetic procedure and is usually not covered by insurance.
What They Have in Common 
Both rhinoplasty and septoplasty are medical procedures and must be done by a qualified surgeon. In both cases, anesthesia is required, either general or local.
The two procedures can be combined in a treatment called septorhinoplasty. The physician corrects the deviated septum and cosmetically corrects the nose during the same treatment.
« Do Your Homework Before Choosing a Rhinoplasty Surgeon | Dr. Roy David Offers 5 Rhinoplasty Technique Options »
Categories: Rhinoplasty
Do Your Homework Before Choosing a Rhinoplasty Surgeon
By: RoyDavid March 10, 2016
Every year, advances in technology make rhinoplasty more accurate and predictable. With the right plastic surgeon with experience and skill, and the right facial conditions, your nose can be reshaped to flatter your face for a lifetime. But it's not simple.  Dr. Roy David a San Diego facial plastic surgeon warns, "rhinoplasty is one of the most difficult cosmetic surgery procedures performed, 20% of my rhinoplasty surgeries are for revision rhinoplasty, so be selective when choosing your surgeon".
Complex Surgery
"Getting a nose job"–it sounds so casual, like an everyday occurrence.  It's true that over 200,000 are performed each year. But it's not a simple surgery.  In fact, it is one of the most difficult of all cosmetic surgery procedures. That's why it is essential that you choose the best rhinoplasty surgeon available.
Here are four tips to help you find the best rhinoplasty surgeon.
Know What You Want 
Decide what it is you don't like about your current nose. Find photos of people with noses you prefer. This is your starting point.
It is important to remember that a nose that looks wonderful on someone else may end up looking awkward on you. When it comes to noses, one size doesn't fit all.
The right facial plastic surgeon can help you refine what you want in a nose, explain what is possible and help you decide on the right look.
Look for Experience and Expertise
Because of the way the nose is formed, rhinoplasty requires a facial surgeon with highly specialized skills. The doctor you choose should be board certified in plastic surgery or otolaryngology, which is ear, nose and throat surgery.
Research websites to make sure the surgeons you are considering meets these requirements. Check with the American Society of Plastic Surgeons for a list of local qualified doctors.
Read Reviews
Check for reviews from previous patients. You can find these on the physician websites, consumer medical websites and sites like Yelp and Google+.
When you go in for a consultation, ask to see rhinoplasty before and after photos. You can learn a lot from these because these are real-life examples of the doctor's handiwork. Pay special attention to patients who had rhinoplasty on a nose that looks like yours currently does. Does the after photo look attractive?
Use Computer Imaging
Work with a surgeon who uses computer imaging technology. This lets you see the possibilities before surgery. You can digitally try on specific nose shapes. The imaging is approximate, not exact, but it helps both you and doctor know what you would like and what fits your face.
Both you and the doctor will better understand before surgery what you are trying to achieve. It is important that both of you are on the same page, agreeing on mutual goals and expectations.
Trust an Expert
Dr. Roy David, M.D. is the San Diego facial plastic surgeon with the training, experience and skill you need to perform your rhinoplasty. Thousands of happy patients over the last 10 years attest to his caring, surgical skill and aesthetic abilities. Prior to his medical career, he was a paratrooper and medic.
He is double board certified, by both the American Board of Facial Plastic and Reconstructive Surgery and the American Board of Otolaryngology—Head and Neck Surgery. He is part of the elite group that has completed the highly regarded Fellowship in Facial Plastic Surgery through the AAFPRS.
A specialist when it comes to cosmetic surgery, he focuses exclusively on the nose, eyes, face, neck and scalp. He takes great pride in making a positive impact on his patients' lives.
Contact:
858-658-0595
« Having Trouble Breathing? Septoplasty May Be Your Answer. | Do I Need a Septoplasty or Rhinoplasty? What's the Difference? »
Categories: Rhinoplasty
Having Trouble Breathing? Septoplasty May Be Your Answer.
By: RoyDavid January 20, 2016
Unobstructed Nasal Passages Make Breathing Easy and Natural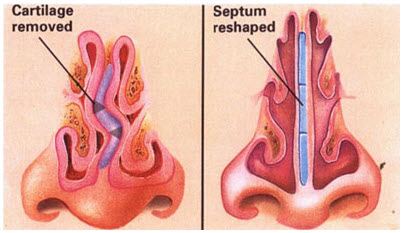 Septoplasty or Deviated Septum Surgery is a term for the surgery that must be performed to correct a deviated septum in the nose, and this surgery is performed to help relieve nasal obstruction. The septum and turbinate are both components of the nose, and either can become obstructions to good breathing, and either may necessitate septoplasty surgery.
The nasal septum is comprised of cartilage and bone, and it is the structure which divides nasal passages into their right and left sides; when the septum becomes deviated, either or both sides of the nose can become blocked. Turbinates are located inside the nose near the septum, and can also cause obstruction if they grow too large. When either of these two nasal structures are not sized or positioned correctly, it can force a person to breathe through the mouth, since normal nasal breathing is compromised.
Recovery and benefits of septoplasty
After a doctor determines the cause of a deviated septum, septoplasty may be the best option to correct the problem, and the surgery should help to straighten out the cartilage and bone which are out of place. The procedure typically is performed on an out-patient basis by a qualified plastic surgeon or ear nose and throat surgeon, although general anesthesia is usually recommended because of the nature of the surgery.
Following the surgery, packing or splints inside the nose may be necessary to promote the healing process, but in other cases only dissolving stitches are required. During the post-operative period, a patient may experience pain, stiffness, or drainage for a period of time.
With successful septoplasty or turbinate surgery, the obstruction of nasal passages is largely relieved, and patients are able to breathe normally again, without having to resort to breathing through the mouth. Many patients also sleep much better at night and are thus better rested for the next day, since obstructed breathing frequently interferes with night-time breathing and sleep.
There is also a cosmetic benefit to correcting a deviated septum, you may want to find a good rhinoplasty surgeon that can correct the deviated septum and provide nose shaping at the same time . In many cases, a deviated septum is externally visible and gives the patient a 'crooked' look around the nose. Following the surgical procedure, this is corrected and the nose appears straight again, since the underlying bone and cartilage have been re-positioned into their normal places.
About Dr. Roy David
Dr. Roy David is a facial plastic surgeon specializing in surgery for the face, nose, eyes, neck, and scalp, and has provided top-quality plastic surgery in the San Diego for more than 10 years. He is a member of the American Academy of Facial Plastic and Reconstructive Surgery, and is double board-certified by both that organization and the American Board of Otolaryngology – Head and Neck Surgery. He considers the intricacies of plastic surgery akin to art, and strives to achieve perfection with all patients seeking his services.
« Why You Should Choose a Plastic Surgeon Who Understands Asian Rhinoplasty | Do Your Homework Before Choosing a Rhinoplasty Surgeon »
Categories: Rhinoplasty Uncategorized
Why You Should Choose a Plastic Surgeon Who Understands Asian Rhinoplasty
By: RoyDavid January 08, 2016
According to the American Society of Plastic Surgeons (ASPS), nose reshaping, or rhinoplasty, was the second most common cosmetic surgical procedure, after breast augmentations which have ranked number one since 2006. Although rhinoplasty is not as popular as it once was, it's down two percent from 2013, it still is an important option for men and women alike. When choosing your plastic surgeon, you have to understand why it's important to have someone with experience with individuals of your culture.
Is Bone Structure Different Between Cultures?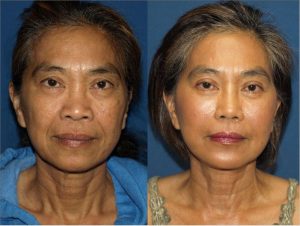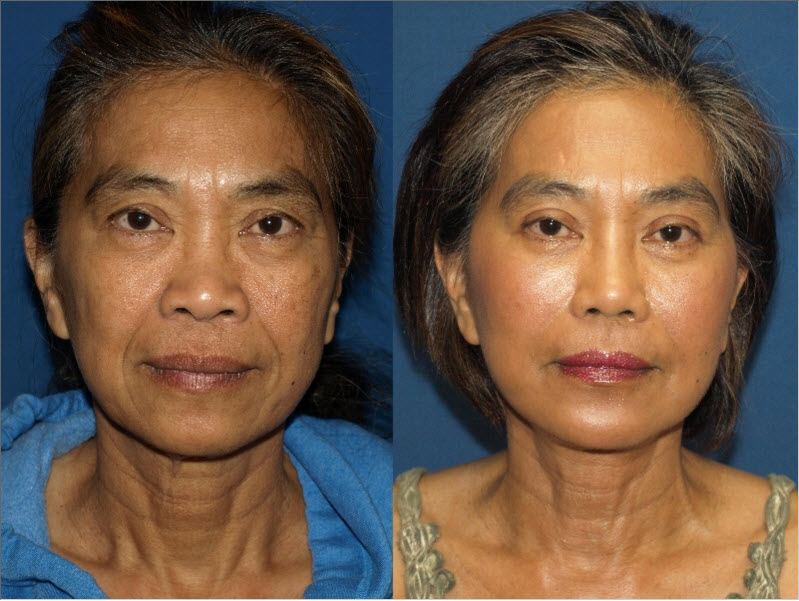 According to the ASPS, in 2014, the number of Asian Americans who receive cosmetic surgery has increased by nine percent. "When it comes to rhinoplasty, it's important to understand the key differences in bone structures between ethnicities", says Dr. Roy David a San Diego Facial Plastic Surgeon. According to Dr. David oriental nose shapes have different characteristics than that of Caucasian noses. The nasal bridge, the upper, bony part of the nose, is lower in individuals with Asian ancestry. The dorsum, which is the projected portion of the nose, may be less projected and even convex. The tip of the nose is also different, and this may be attributed to different conditions, including skin thickness. These physical differences make it important to find a plastic surgeon with experience in Asian bone structure.
"Skin color is another issue when having rhinoplasty surgery. The skin tissue in a scar is white, because the melanin cells no longer produce color. You want your plastic surgeon to have techniques to reduce scarring and to maintain your skin color. A nose-job is not a one-size-fits-all procedure, but a custom, tailored job to suit your own needs and desires," says Dr. David.
What Are Your Goals?

When it comes to nose reshaping, each individual has a different goal, Dr. David recommends bringing images of nose shapes you would like your surgeon to achieve.  Although at one time, it was common for people to choose cosmetic surgery to look more like another ethnicity, in today's culture, this is not always the case. Many people just want to change their look while preserving their own ethnicity. A plastic surgeon who understands the structure of the face will be able to make that happen more effectively. Sometimes, the goal is to soften ethnic features, to make them less dominant.
Different cultures have different attitudes toward plastic surgery. It can be seen as frivolous or being ashamed of your own ethnicity, but the times are changing. Your plastic surgeon should understand cultural differences in facial shapes, to help you meet your own goals. Just because you want a certain type of nose, doesn't mean that it will necessarily fit your features. You need a plastic surgeon experienced with Asian features and standards.
« Look 10 Years Younger Without Surgery | Having Trouble Breathing? Septoplasty May Be Your Answer. »
Categories: Rhinoplasty
Septorhinoplasty
By: RoyDavid November 06, 2014
Septorhinoplasty
Septorhinoplasty at our San Diego center means having a cosmetic rhinoplasty while also correcting a deviation in the septum- that internal structure that divides our nasal cavities in half.  A deviated septum can cause nasal obstruction or breathing problems, as well as cause the overlying nasal tissues to appear crooked (following the shape of the septum). For these reasons it makes sense when considering a cosmetic rhinoplasty to also address  a deviated septum.  It is important to ask your surgeon if he will look for a deviated septum during your surgery and correct it. This is because an asymptomatic mild deviation may become significant if after rhinoplasty your nose has narrowed or weakened in any way.
« Nose Shapes | Is A Spa or Medspa Right for You? »
Categories: Rhinoplasty
Nose Shapes
By: RoyDavid October 28, 2014
There are as many different noses in the world as there are people- this is one reason rhinoplasty surgery is always different and challenging  (and fun) for surgeons.  However, there are some basic  nose shapes that divide among ethnic lines. These include the leptorrhine  nose (Caucasian), platyrrhine nose (flatter, wider nose) and mesorrhine nose (somewhere in between).
In addition to these classifications, patients tend to self-classify their noses at our San Diego rhinoplasty center as "bulbous,"  "wide,"   "droopy," "crooked," "hump nose," etc.  In reality, surgeons usually describe each nose from top to bottom in their notes, with patients having diverse combinations of some or all of these features.
« Rhinoplasty Recovery | Septorhinoplasty »
Categories: Rhinoplasty
Teenage Rhinoplasty
By: admin January 07, 2014
A Rhinoplasty for Christmas: San Diego plastic surgeon reports Teenagers often seek Nose Surgery during Winter Break
Roy David, MD, FACS, San Diego rhinoplasty specialist, says surgery can be very positive but teens must be emotionally ready.
San Diego, CA (PRWEB) December 14, 2013
In 2012, rhinoplasty was one of the top five cosmetic surgery procedures in the US, with over 140,000 performed, and this number is expected to remain high in 2013. Of these procedures, a growing number of rhinoplasties are performed in teenage patients, many of whom will choose to have their procedures over winter break. The teenage years are transformative for many adolescents, and insecurity about their appearance can impact them in many negative ways.  For both teens and their parents, nose-reshaping surgery may seem like an  easy albeit costly method to boost self confidence- and possibly impact future scholastic and social success.
The nose occupies a central position on the face, and a large or crooked nose can dominate a person's appearance, according to San Diego Facial Plastic Surgeon Dr. Roy David. "For some teenagers, they look in the mirror and all they see is a large hump  or a droopy tip," says Dr. David.  "An ideal nose does not draw too much attention, allowing people to focus on one's eyes, lips, and other attractive features." Dr. David adds that winter break is convenient for teenagers because they generally heal within one week and can be back in school without drawing attention.
Despite the possible benefits of an attractive nose, not everyone is a good candidate for surgery, and Dr. David says this distinction is especially important when dealing with teenagers. "Even among mature adults, there can be a large percentage of rhinoplasty candidates who think fixing their nose will automatically bring them financial or romantic success, or who may be suffering from body dysmorphic  disorder-a condition that cannot be helped by cosmetic surgery.  With teenagers, there is the added risk factor of emotional immaturity-which can amplify these problems," says Dr. David.
So how to know if your teen may be a good candidate for rhinoplasty? With his San Diego clients, Dr. David starts by analyzing physical maturity. The patient's face and nose must be fully developed, and this generally coincides with someone reaching their full expected height.  Most girls reach this point by age 14 or 15, for boys this may be closer to age 16 to 18.  "I will ask my patients if their shoe size has changed in the past year. If the answer is no, then they are probably physically ready," says Dr. David.
The next step is to look at emotional maturity.  According to Dr. David, the patient should be able to articulate one to three things they specifically dislike about their nose, and then be able to explain what they hope to gain from rhinoplasty surgery:  "A good answer is: I'm happy with myself, but I  hate this bump on my bridge. It's bothered me for many years, and I think  getting rid of it will just give me a boost of confidence."  Vague concerns or unrealistic expectations may  be warning signs that a teen is just not ready.
Once physical and emotional maturity are established,  Dr. David performs computer imaging to show the teenage patient what a realistic goal for their appearance may be.  "If they are not excited about what I show them on the screen, or ask for multiple alterations, then that is a sign that I will probably not be able to make this person happy," says Dr. David.
Dr. David says that with careful assessment by an experienced surgeon, rhinoplasty can be a very rewarding experience  for teenage patients and their parents: "Some of my happiest and most grateful clients are teenage rhinoplasty patients, and I truly enjoy working with them."
For more information, contact Dr. Roy David at 858 658 0595  or https://sandiegoface.com/rhinoplasty-san-diego/.
« Voluma Long Lasting Filler | Botox Injection in San Diego »
Categories: Rhinoplasty Uncategorized