Coolsculpting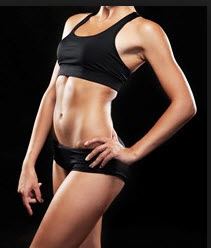 CoolSculpting by Zeltiq is the only FDA cleared, non-invasive fat reduction device that eliminates fat by freezing it. This state of the art technology is supported by a billion dollar publicly traded company and has surpassed 1 million treatments.  Our La Jolla practice is highly experienced in noninvasive body contouring, offering Exilis and Vanquish radiofrequency fat reduction as well. Coolsculpting represents a more precise, focused, and single-time treatment. Coolsculpting targets precise pockets of fat and is essentially pain free.
San Diego fat reduction patients have a variety of options available to them, but only a select few technologies have proven themselves effective.  Our center carefully evaluates and trials each device before offering it to our clientele, and we have found Vanquish and Coolsculpting to be effective options for surgical liposuction and our expert staff will help to determine which option is best for your needs.      Roy David MD, Cosmetic Surgery & Medical Spa is pleased to offer Coolsculpting, which can treat multiple areas of excess body fat in a single day.
A single treatment takes approximately one hour, during which one or two areas will be treated. Clients may feel a firm suction sensation on the skin surface as the device gently cools the underlying fat. No numbing injections or anesthesia of any kind are necessary. Our San Diego Coolsculpting clients generally watch TV, read, or use their ipad during treatment in our private room. You will generally be in a comfortable reclining position, and light refreshments are available. Yes- you can eat during Coolsculpting!
During your treatment your fat will be chilled enough to destroy the actual fat cells. Over the next month, your body will then eliminate the contents of these cells. The fat cells will not come back. Immediately after treatment the fatty area will be firm and slightly swollen, and you attendant will gently massage the area to soften it. You may experience slight numbness and occasional itching over the next several weeks, and by week 3 should begin to notice the amazing results of this procedure.
CoolSculpting is commonly used to treat the following areas: Abdomen (upper and lower stomach areas), Love handles, Thighs, Upper Back. Additional treatment areas may be available depending on your specific needs.
The Process:
Contact our office to schedule a complimentary evaluation with one of our San Diego Coolsculpting experts. We will confirm that you are a good candidate.
A treatment plan will be formulated just for you that may involve one to five areas of Coolsculpting. If we feel another option is better for you, such as Vanquish or Exilis, this will also be discussed. Pricing and multi-area discounts will be discussed with you.
On the day of your procedure, wear loose, comfortable clothing. You may bring a book, ipad, phone, and even a preferred snack. You will be treated in a private, comfortable room with a large screen television, wireless access, and refreshments available.
Your procedure may last one to four hours with breaks depending on the number areas, and our attendant will constantly check to see that you are comfortable.
No after care is necessary, and you may resume normal activities immediately after Coolsculpting!
A follow up appointment will be scheduled at one month to assess your results and monitor your progress.