Lip Injections San Diego
Lip Injections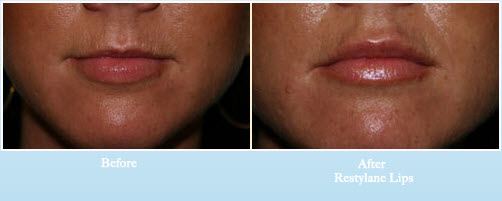 *Beautiful luscious lips are one of the most common cosmetic procedures today. Dr. Roy David has performed thousands of filler procedures at his San Diego plastic surgery center. Lip augmentation is a procedure that involves the use of injectable filler like Juvederm® or Restylane® to create full beautiful lips. The procedure often will reduce small lines and wrinkles around the lip injection area as it will plump up the lip volume.
*Before and after photos and testimonials on this website are from actual patients who have given permission to have their photos/testimonials published. These photos and testimonials are for illustrative purposes only and no prediction of outcome is implied. Individual results may vary.
There are a number of choices for your lip augmentation procedure. Dr. David offers three types of fillers for this procedure, Juvederm® and Restylane® are excellent for this procedure and will give lasting results from 6-12 months. Dr. David is one of the top facial plastic surgeons in San Diego for lip augmentation procedure, you will not have to worry about the dreaded duck lip look that often happens when this procedure is performed by someone that lacks experience in facial procedures.