Vaginal Rejuvenation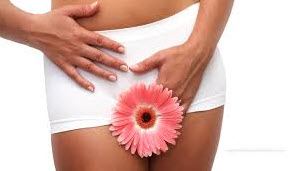 Thermiva Vaginal Rejuvenation San Diego
For millions of women, vaginal dryness, itching, or burning is a common and frustrating condition. The time has come to alleviate the discomfort and restore vaginal health.
Women no longer need to undergo a surgical procedure to regain the moisture, sensitivity, tightness and bladder control they had in their youth or before childbirth.
*Before and after photos and testimonials on this website are from actual patients who have given permission to have their photos/testimonials published. These photos and testimonials are for illustrative purposes only and no prediction of outcome is implied. Individual results may vary.
*Thermiva is a revolutionary noninvasive vaginal rejuvenation procedure that is pain free and requires no downtime. A plastic probe is gently applied to the vulvar region and and inside the vagina. Over 30 minutes, radiofrequency is applied to the tissues to gently heat the areas. The sensation is akin to a gentle massage. The heat shrinks tissues and builds collagen to provide a long lasting result.
Thermiva vaginal rejuvenation improves the cosmetic appearance of loose vaginal tissue, as well as lubrication, tightness, and sensitivity. Patients report greater enjoyment from sexual intercourse for both partners. It has been shown to correct urinary incontinence and improve bladder control as well for many patients. Many of our San Diego clients and their spouses describe this procedure as "life changing." And unlike invasive surgical procedures, there is absolutely no discomfort. Sexual activity may be resumed the same day!
Call our office today to find out if you are candidate for Thermiva, and learn why this procedure has an amazing 97% approval rating on RealSelf!